Revitalize Your Break Room or Office with
Across New Jersey and nationwide, office break rooms are undergoing an exciting transformation.
In order to give employees options beyond candy bars and soda pops, office buildings are swapping out outdated vending services and choosing Avanti micro markets instead.
What is Micro Market Vending?
Unlike traditional vending machines where you put in a few dollar bills and select a bag of chips, granola bar, or a soda, a micro market is a fully automated mini-convenience store in your break room! There are refrigerator and freezer coolers for fresh and frozen meals and snacks and traditional shelves for shelf-stable options, too.
Not only are there tons of options for your employees to choose from, because there are open shelves, your employees can read the nutrition labels and make a sensible option before they buy. Both you and your employees will love the convenience of a fully automated system where they can pay at a self-serve kiosk.
How Are Avanti Markets Different?
Avanti markets take micro market vending to the next level. They launched their new take on the classic vending machine company in 2009 in Seattle, and in less than a decade, their micro markets have a presence across the United States and Canada. Because of their combination of convenience, ease of use, and innovation, we're excited to partner with them to provide vending services to your New Jersey business.
While your break room micro market is 100 percent customizable, there's an incredible array of healthy foods available for your employees to enjoy. Now, instead of only having candy or chips to choose from, there are full meals and healthy snacks, along with the classic favorites. Many of our customers offer: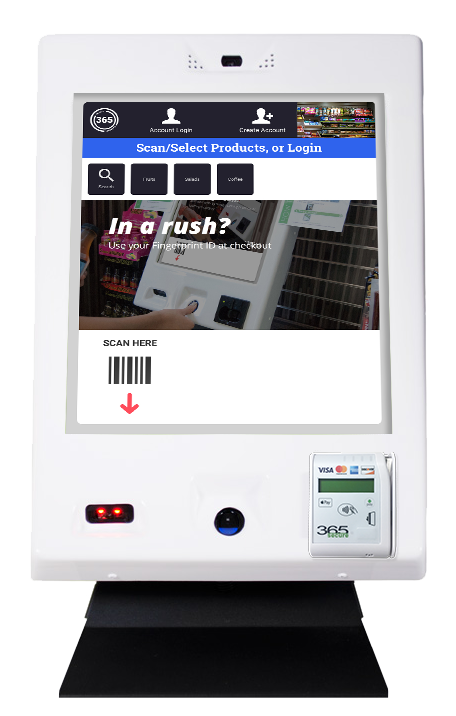 Innovative Technology
Avanti micro markets are 100 percent automated with touch screen kiosks to make payment a breeze. Your employees grab what they want, scan their Avanti card to pay, and go on their way! No worries about a bag of chips getting caught in the spring dispenser, no refunds, no lost money – that means no hassles!
As an employer, you'll appreciate the convenience and ease of use, too. Once the shelves and kiosk are set up,  and you have our vending services scheduled on a regular basis to restock your shelves, there is virtually no maintenance necessary. Our refrigerated cases and freezer cases are Energy Star approved, so there won't even be a major impact on your utility usage.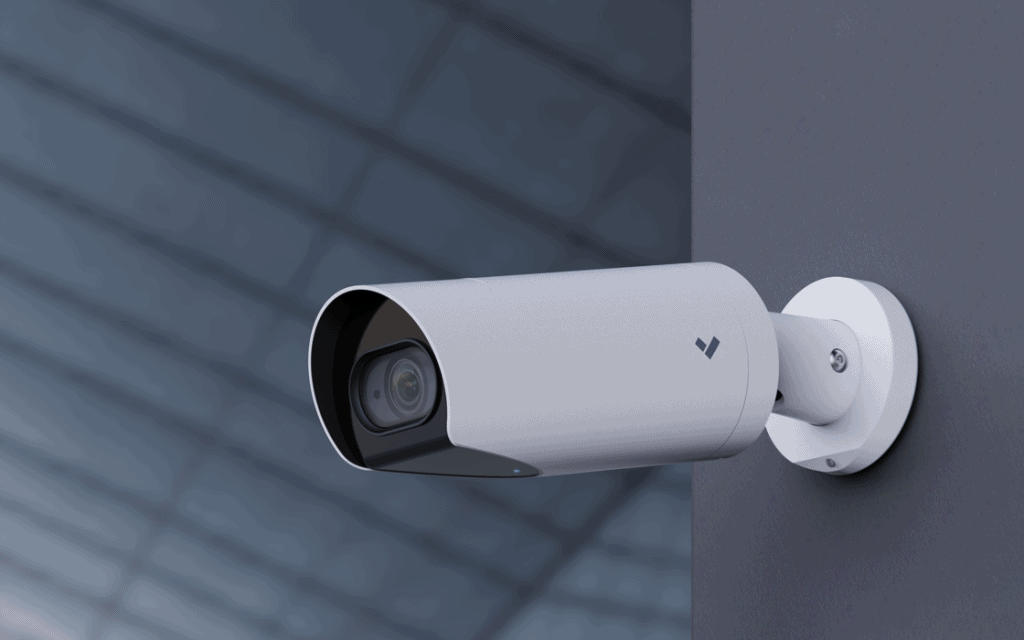 Security
With our open shelving, you may be concerned about having to use the honor system with your employees. While generally everyone does the right thing, in order to prevent lost items, we include a discreet, effective security camera to keep an eye on your micro market vending area.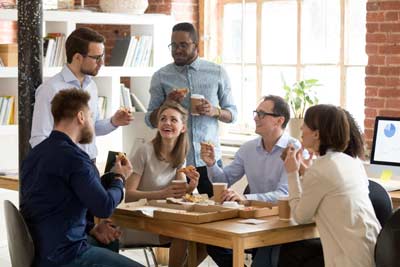 Improved Morale
When employees come into the break room and see the attractive, modern food cases from Avanti Markets, your team will feel appreciated, and your break room will transform into an enjoyable place to relax, connect with coworkers, and re-energize! Best of all, by providing healthy options at an affordable price, your team will know that you're concerned with their health and wellbeing, too!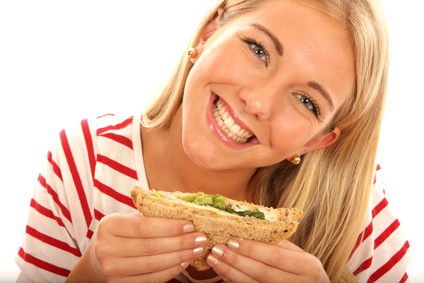 Healthier, More Energized Employees
Instead of your employees getting a candy bar for a snack that will lead to a sugar crash in a few hours, they can get a protein bar, yogurt, or a piece of fruit. Over time, those small shifts lead to big changes in someone's overall wellbeing. However, the bigger impact comes from the meal options. Micro markets make it easy for your employees to ditch the fast food that leaves them nodding off during afternoon meetings and enjoy all day energy!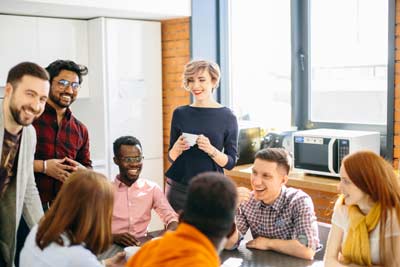 Boost Productivity
How many times have meetings been delayed because people are getting back late from lunch? How often do your employees feel rushed to eat because they got hung up in the drive-thru line or traffic was worse than they thought? Avanti markets combine the best of a cafe and convenience store that's just a few steps down the hall! Your team has more time to eat and get back to work on time without having to rush through lunch.
Atlantic Vending
New Jersey's #1 Full Service Vending Services Company!
We absolutely love the Avanti Market! Joe and his team at Atlantic Vending provided a paradigm altering solution to the traditional vending system. Our employees rave about the selection, freshness and convenience!
I just want to let you know that your line of food products is absolutely delicious. There has not been one thing I have purchased that wasn't delicious, I especially love your salads. Your products are extremely fresh and the cost is so beyond reasonable and affordable. I just wanted to thank you for having such a wonderful variety. Thanks again!
We love our Micro Market! Somerset, NJ