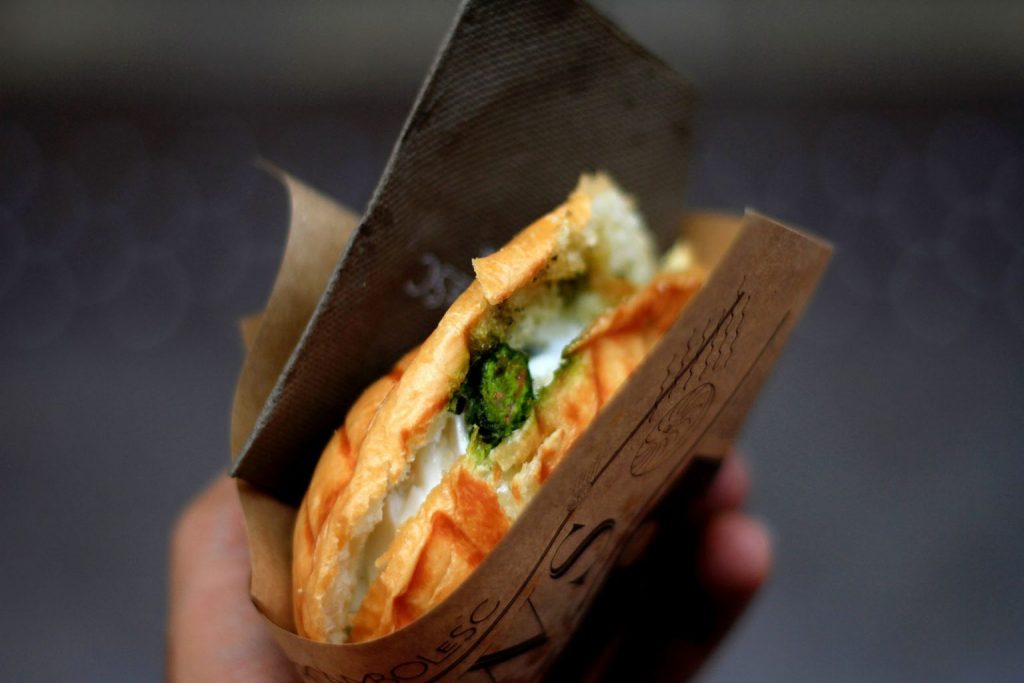 Are you looking for an effective way to improve employee morale and create a more positive, pleasant work environment? Do you also want to reduce cost and minimize late arrivals and long lunches? As an employer, it can be difficult to create a workplace that is both employee-positive while also improving productivity and increasing your bottom line. Fortunately, adding a micro-market to your employee break room is one way to do just that!
What Is a Micro-Market
A micro-market is like a mini-cafe and convenient mart rolled into one and condensed to fit in your employee break room! Consisting of open shelving for snacks and sundries along with refrigerator and freezer cases for sandwiches, salads, and beverages, your employees have hundreds of options for snacks and meals and can pick up products, read ingredients, and make a more informed decision about what they're eating before checking out at a fully-automated computer system.
Let's look at a few reasons why these modern take on vending services is beneficial to your business and to your employees!
Micro-Markets Improve Employee Health
There's no question that healthy employees are great for your business – more energy, higher productivity, fewer sick days, better morale – these are all great for everyone involved! What we eat plays a major role in our health, and foods found in most vending machines are high in sugar, salt, and calories which play a role in short term issues like fatigue and decreased immune health. More importantly, these processed foods contribute to high blood pressure, type II diabetes, and cardiovascular disease.
By switching out the old machines for micro-market vending, your employees have access to a variety of "good for you" food, including:
Fresh salads and deli sandwiches
Ready-made meals ready to heat up
Fresh fruit cups, sliced veggies, and fruit baskets
Yogurt
Protein bars
Packets of nuts, seeds, or trail mix
Bottled water, juice, and healthier beverage options
Convenient Lunch and Break Options for the Whole Team
How often are your employees a few minutes late getting to work in the morning or getting back from lunch because they got hung up in a drive-thru? A few minutes here and there doesn't seem like much, but factoring dozens of employees over a year, that's a lot of missed productivity. It's stressful for you, but it's also stressful for employees who are held up through no fault of their own and just wanted to get a coffee or a sandwich.
Similarly, if you have a night shift crew working at your office, leaving to get something to eat may not be an option. There may not be anything open nearby, or it may not be safe for your employees to go out alone to grab a bite.
With an office micro-market, none of this is a problem! Your team members can skip the drive-thru and get a fresh sandwich, salad, or ready-made meal or fresh coffee without ever having to leave the building, saving time and improving employee safety!
Micro-Markets Are Convenient for Everyone
With micro-market vending, neither you nor your employees have to deal with the hassles of traditional vending machines. Not only do most people not even carry cash anymore, but when a machine eats someone's dollar or the springs jam and a much-wanted packet of chips gets stuck, it's frustrating for everyone. Your employee who has wasted their money, and you for having to call for repair services because this keeps happening!
Instead, you'll have a mini-mart right in your break room where your employees can grab what they want, scan it at the computer kiosk, and pay with a debit card, a key ring scan card or even an app where they can load money into their account.
Transform Your Break Room
Upgrading to a micro-market also upgrades your break room. Instead of a wall of beat up machines, there are tidy, modern shelves filled with fresh foods and favorite snacks. This shows your employees you value them and want to provide them with a quality experience. Rather than scattering during lunch, your employees will gather there for communal meals, building morale and relationships.
What does this mean for you? High employee morale reduces turnover, improves productivity, and makes the workplace an overall better place to work.
Contact Us to Install A Micro-Market
If you're ready to reduce costs and make your workplace a better place to be, we can help you make it happen. We offer completely customizable options that allow for your space and employee preferences, security options to prevent fraud and theft, and other options to reduce your costs while getting the best outcome. Contact us today to learn more about New Jersey micro-markets by filling out the form below or calling us at 888-218-8363.